EDEN Stories saison 2 – Eden as collectible
◊ Juin 2022 – en cours
◊ Blockchain Ethereum
◊ Plateforme : SuperRare / Space : New French Touch
Sachant qu'elle est un NFT, EDEN part à la recherche de son collectionneur et se transforme collectible cards… La saison 2 comprend 4 cartes à collectionner numérotées de 1 à 4, chacune d'entre elles étant composée d'un triptyque de 3 NFT.
La saison 2 est composée de GIFs basés sur le format Videotex (.VDT) utilisé pour les Minitel français de 1980 à 2012.
→ Voir la saison 2 sur SuperRare (En cours de publication)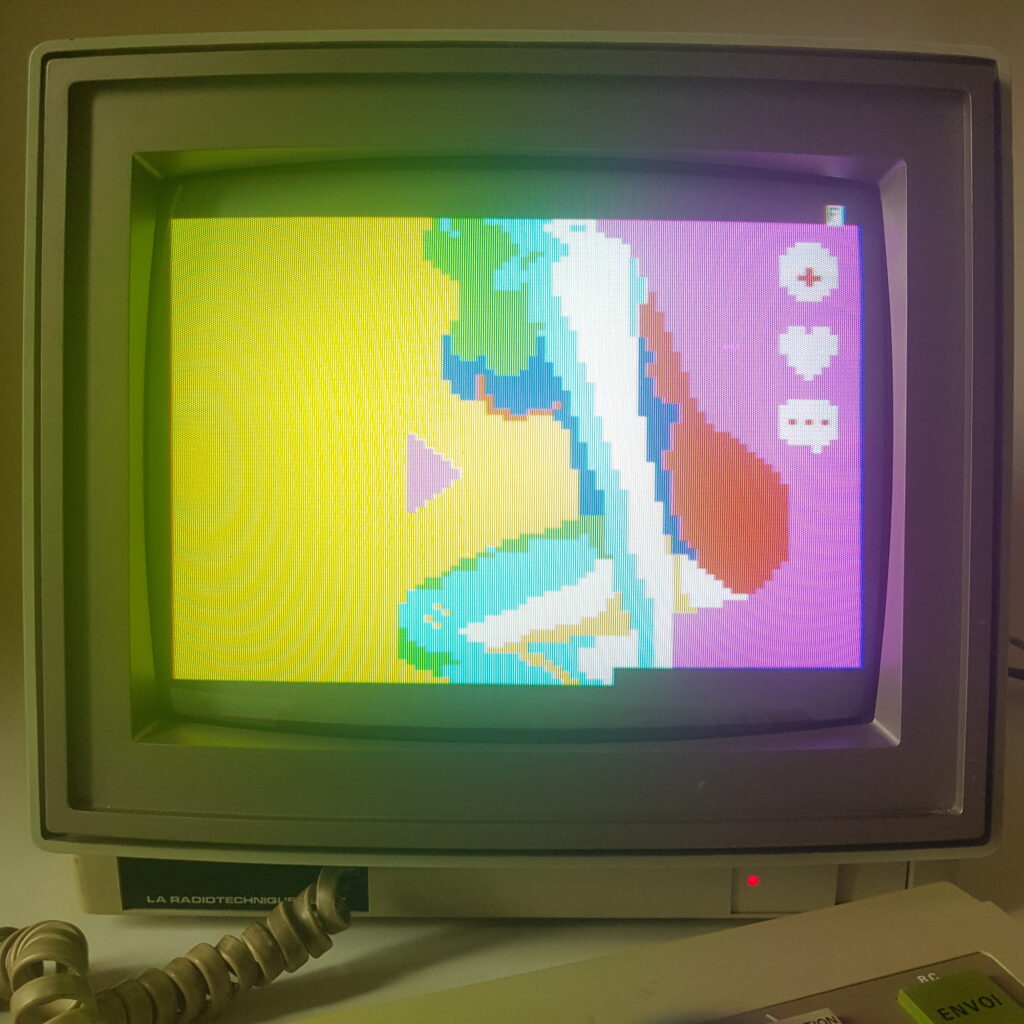 Carte N°1 ( S2:E1, S2:E2, S2:E3)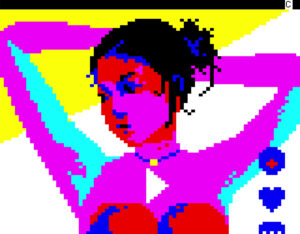 #DuMinitelToAnNFT
#FromFreeSexToUnCollectionneur
#LesTagsInFrenchCestSuperRare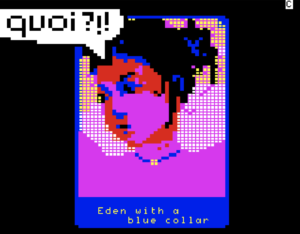 #BecomingUneCollectibleCarte
#LikeUnTableauAncien
#OhUnNewPokemon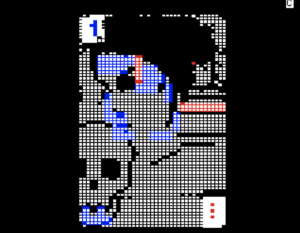 #CaughtUpParLaVanit
#JAiGlitchedLikeAnNF
#Zut
Carte N°2 ( S2:E4, S2:E5, S2:E6)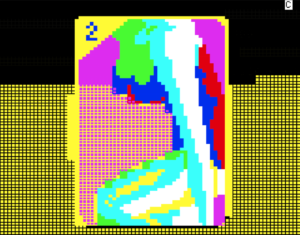 S2:E4 Eden in A Red Dress
#EdenInARedDressCestMonNom
#LikeTheJeuneFilleWithAPearlEarring
#JeSuisInÆther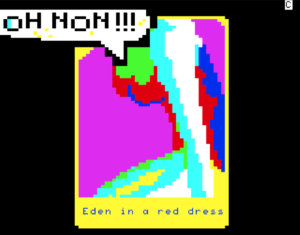 S2:E5 OH NON !!!
#DevenirUnToken
#CommeUnStamp
#MaisOnChain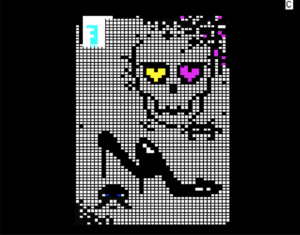 S2:E6 Oops!… It Did It Again!
#IGlitchedEncore
#SuisJeDoomed
#UneVanityFair
Carte N°3 ( S2:E5, S2:E6, S2:E7)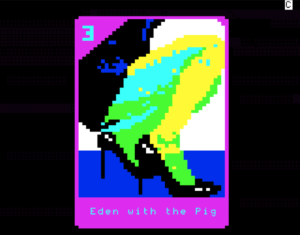 S2:E7 Eden with the Pig
#PourMaNewCard
#JeSuisTheLadyWithThePig
#ThankYouFélicien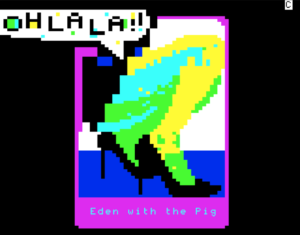 S2:E8 OH LA LA!!
#AsACollectorsCourtisane
#TheRulerOfFornication
#MaDressEstEnPulledPork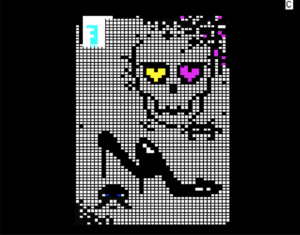 S2:E9 Skull in Love
#LeCyclamenTombeEnClinamen
#LesStilettoEnSpaceInvader
#QuelqueChoseDeRottenIci
Carte N°4 ( S2:E VIII, S2:E IX, S2:E X)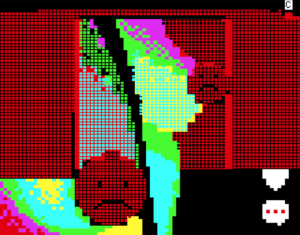 S2:EX Eden Unleashed
#JeTryLe_BDSMinitel
#OhUnSadEmoji
#MesCensuredTitsOntUneSaleTete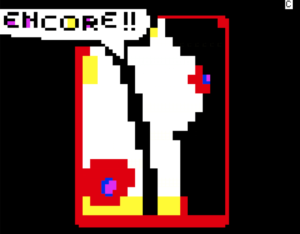 S2:EXI ENCORE !!
#MaOnlyFansCarte
#IsEncoreMinted
#WithLeMemeGlitch_Ouch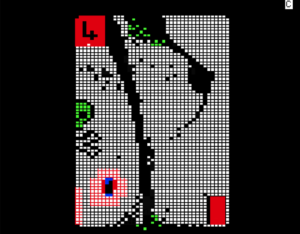 S2:EXII Pirate Tatoo
#MyRadioactiveTetons
#SoDangerDeDeath
#NextStopVenise
L'édition tangible de la saison 2 du projet EDEN Stories a été exposée à New York, du 20 juin au 10 juillet 2022 à la FIAF Gallery, dans le cadre de l'exposition NFT: New French Touch .